The only local SEO checklist you'll ever need: 2022 Edition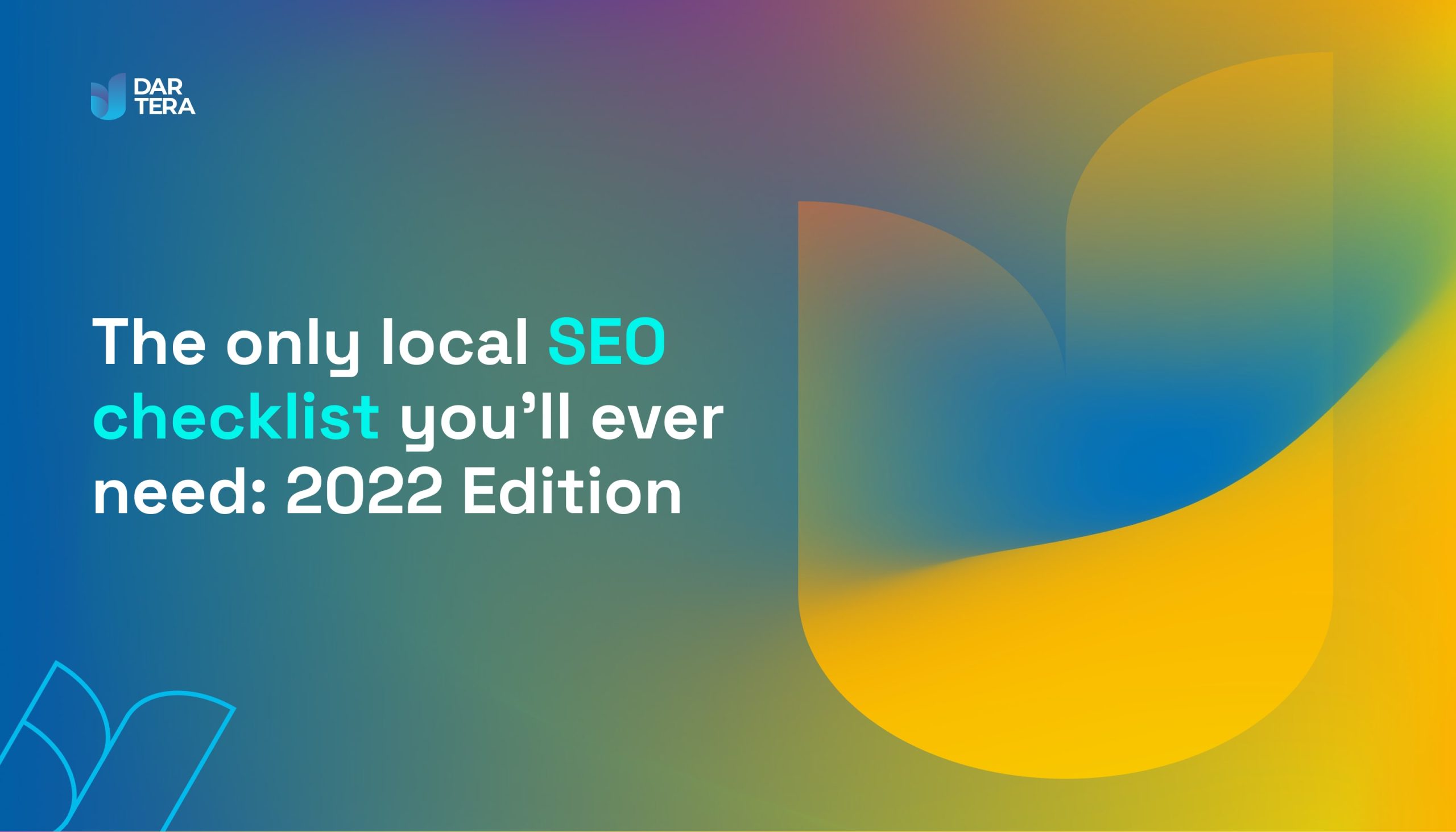 This local SEO checklist contains 14 points to consider when optimizing a website for local target areas:
On-Page SEO
Title Tags
Optimize images
Local landing pages
Voice
Technical SEO
Structured data
Page Speed
Mobile-First
Google My Business
Link building
Local link building
Social media
Competitors
Reviews
Create ratings
Control of the evaluations
References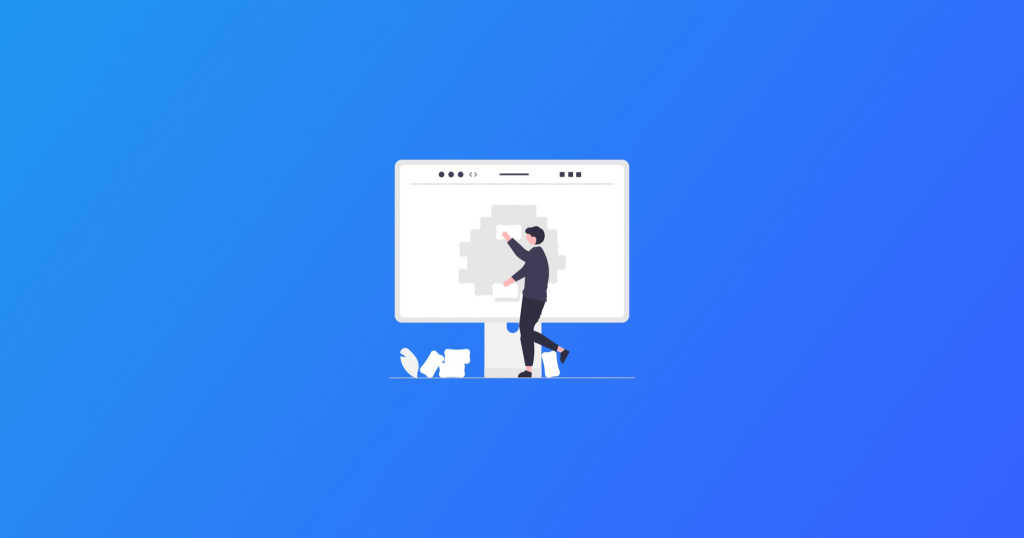 What is local SEO?
Local SEO is the optimization of a website to increase traffic, leads and brand awareness via local search.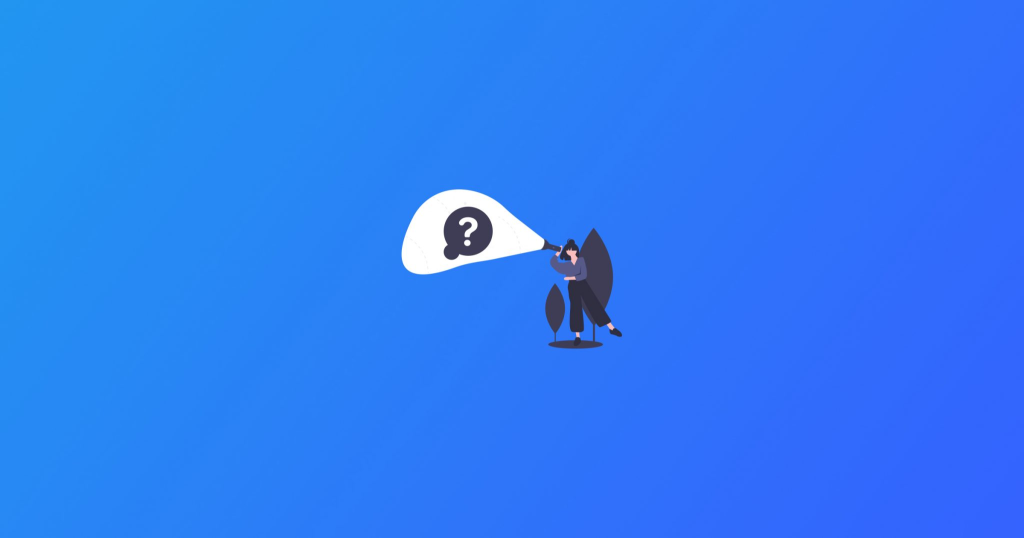 Why is local SEO so important?
There are many reasons why local SEO is important, for example:
46% of searches have a local intent
"near me" have increased by 150%, faster than comparable searches that do not include "near me."
29% of all Google SERPs contain a Local Pack in the results
76% of people who conduct a local search on their smartphone visit a store within 24 hours, and 28% of those searches result in a purchase.
These statistics make it clear how important local SEO is. If you manage to land at the top of these searches, there's a good chance they'll contact you shortly after. So let's explore how we can do that.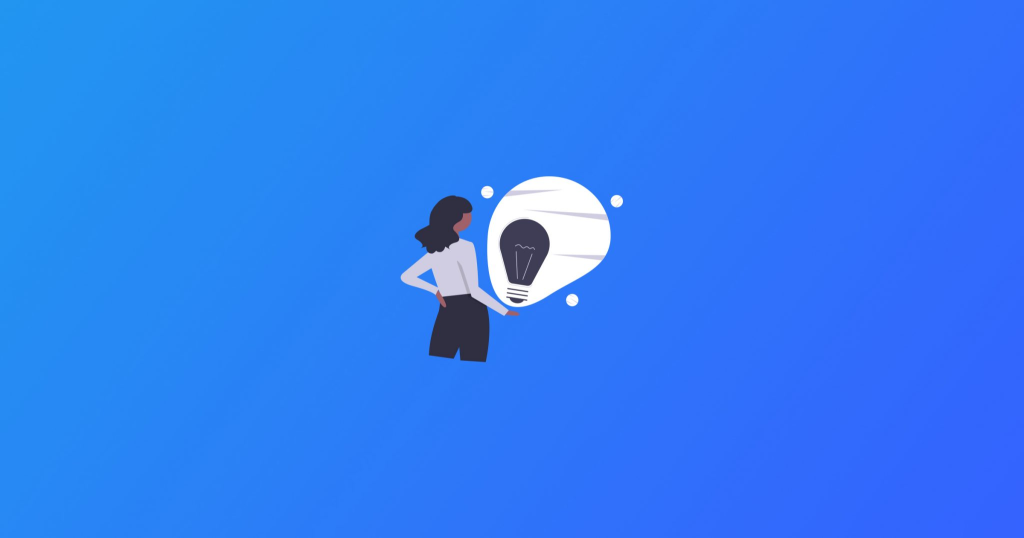 Local on-page SEO
It's important to get your on-page SEO right, especially if it's a local SEO perspective.
1. Title tags
When it comes to title tags, there are really only three points:
Be relevant (to people and search engines)
Be interesting (for people)
Be simple (for search engines)
The idea of title tags sounds very simple, but it's a fine line between being search engine friendly and being eye-catching to humans. Here are some of the best practices I use for general SEO as well as some points specifically for local SEO:
Unique title tags - keep them unique! The same name for several different pages can be confusing for both people and search engines, which can lead to your pages being blacklisted
Keyword optimization - helps increase the likelihood of your site appearing in rankings and helps with relevancy to searchers
Location Specific - Make it a habit to include your location in your title tags, especially if you are local.
Special offers or benefits - attract seekers: What makes you unique compared to your competitors? Are there any discounts they can take advantage of?
Title Length - Google often truncates title tags that are longer than 65 characters. So keep that in mind when deciding what is the most important thing searchers should see. However, you could use this to your advantage....
Title tag cliffhanger
There is a technique that companies use in paid advertising to attract customers with a cliffhanger-style title. This could theoretically work for local businesses as well.
The idea is to start your title with a strong statement, but make sure your title tag goes beyond Google's limit, which is 50-65 characters / 600 pixels, to ensure that in search results your title is truncated and replaced with a "...", creating interest to click to the page to see more information.
2. optimize images
It is important to optimize images. Alt tags on images, for example, essentially convey a message to crawlers to facilitate indexing. So it's worth taking a quick look at how you perceive these images through your messages.
Try to include location keywords in the name of the image to help people understand what it is about and increase the chances of your image appearing in search results.
3. local landing pages
When it comes to local SEO, location pages are indispensable. Think of these pages as an advertisement for your brand in this space - what do you want people to know?
If you are a company with multiple locations, create a separate landing page for each of those locations that focuses on the semantics of that region.
To create a fully optimized site page, you should consider the following points:
Specification of the name, address and telephone number on the page as it can be found on the Internet
Add opening hours
Do you have any reviews for this place?
Add links to specific business profiles such as Google My Business and Bing.
Focus on site-specific keywords when writing content
Embedding Google Maps to help customers find your location is incredibly useful
Do you have site-specific visuals? Help make your company recognizable in the region and include these
Has the location in question been included in local publications?
4. voice
By 2020, more than half of all smartphone users will be using voice control on their devices.
That's an enormous amount when you consider that Google alone receives about 3.5 billion search queries every day.
The difference between voice search and written search is that voice search is usually in natural language and is longer.
For example, take a search term like "restaurant Zurich". If the same search is done via voice search, it may sound more like "restaurant in Zurich that is currently open".
Since this is a new concept, there aren't really any tools or tips on how to find keywords for voice search, but it's worth keeping in mind.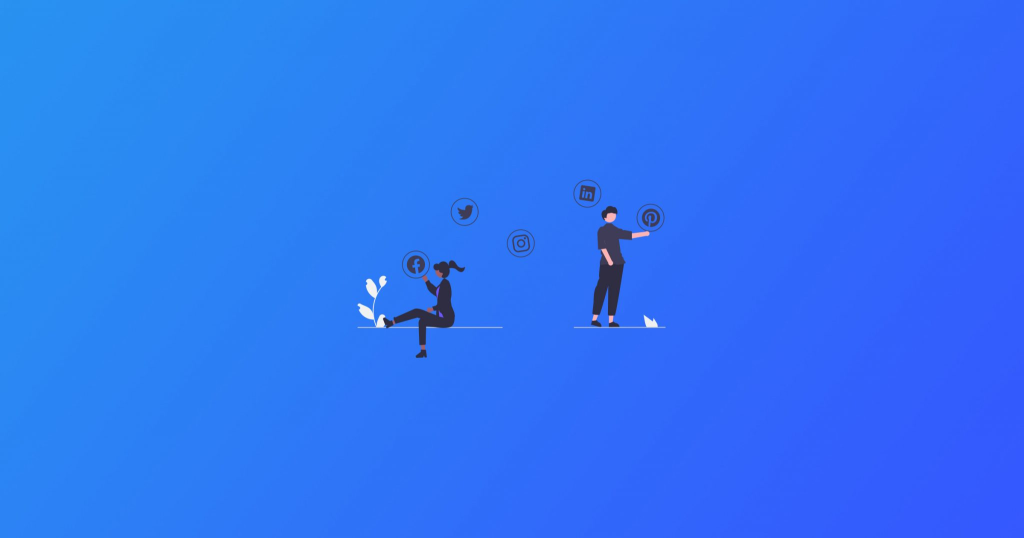 Technical SEO
5. structured data
Search engines crawl your website regularly, so they really appreciate it if you highlight the important parts of your website to make the crawler's life easier. This is what structured data essentially does.
Another benefit is that the information you create is often highlighted in search results too!

When it comes to local SEO, we are most interested in Google knowing the parts of a page:
Company location
Number of ratings your company has
What kind of company you are
Luckily, there are free resources that will create the schema markup for you, so all you have to do is enter the data.
6. Page speed
Since 2018, Google has recognized page speed as a ranking factor. Not only that, but it is also critical to the user experience. Keep this in mind when it comes to designing, creating and modifying websites.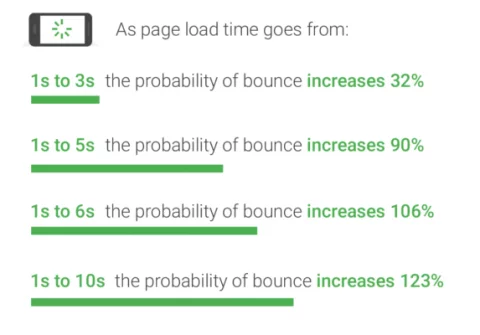 There are a few ways to improve page speed:
Compress and optimize images
Reduce the number of redirects
Minimize CSS, JavaScript and HTML
Disable all website plugins that you do not use
Use a Content Delivery Network (CDN)
You can also use Google PageSpeed Insights to see if there are any ways you can implement.
7. Mobile-First
Did you know that 61% of mobile searchers are more likely to contact a local business if it has a mobile-friendly website?
People often use the mobile version of your website to access reviews and contact information. In addition, Google is pursuing a "mobile-first" initiative, where the mobile version of the website is used for indexing and ranking.
8. Google My Business
Here is a link with all Google guidelines on Google My Business: https://support.google.com/business/answer/3038177
Consistency
Consistency is the most important part of Google My Business. Your listings should not only match your website, but also all of your "Names, Addresses and Phone Numbers" (NAP) that you provide on the Internet. Google needs to see that your business information matches your website and other third party websites like Yelp.
However, if your business is inconsistent, such as having different addresses on the web, this can be seen as a red flag by Google. When a company changes its name, address or phone number, it is important to change everything as soon as possible. This also applies to all citations, Google entries, websites, etc.
One last point about consistency is that Google can be VERY picky about the smallest details. For example, it is not appreciated if "strasse" is written in one address and "str." in another.
Fill in everything you can
Within the Google My Business profile, Google gives you a score for how complete your profile is. While this is just a baseline, it is always recommended that you go above and beyond and fill in everything you can.
Some opportunities that are often missed are:
Secondary business categories
Services, menus and products
Business attributes (if applicable)
Keep your entry up to date
It's a good idea to check once a quarter that your business hours, holidays, and other basic business information in your listings is accurate and up to date.
This doesn't necessarily affect rankings, but it's a great way to keep your customers informed and avoid potentially bad reviews because the hours are wrong or they drove to the address in the listing and you're not there.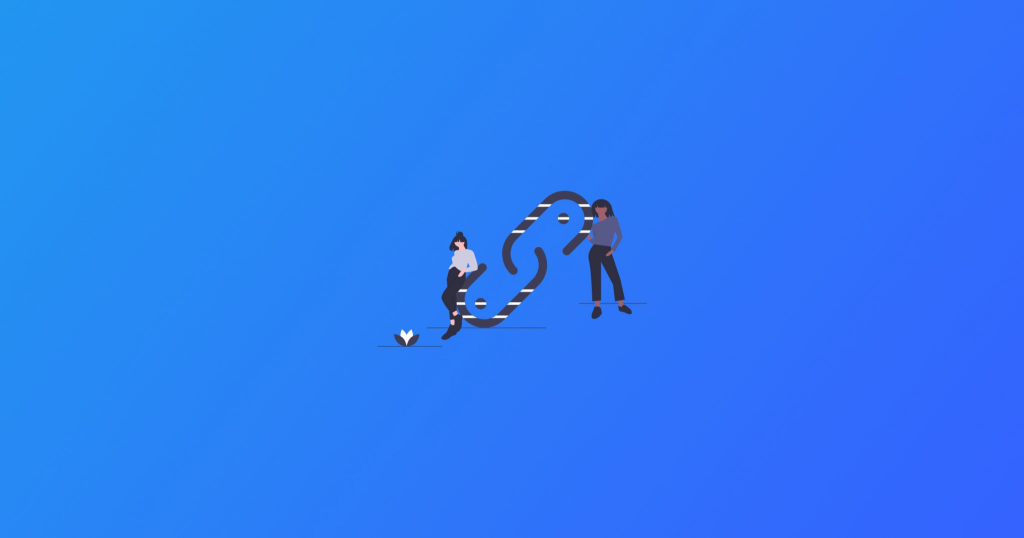 Link Building for Local SEO
9. local link building
When it comes to building local links, most of the usual link building strategies will work in this case, but since local businesses have strong associations with a place or city, there are a lot of ways to build links within your local area.
Local companies
It is very common for local businesses to connect with other businesses in the area. The best starting point for link building on a local level is to contact people with whom you already have a relationship.
So that could be:
Suppliers
Contractor
Neighboring companies
Sales partner
When you reach out to them, it's best to make it as simple as possible, so tell them exactly which page of their site would be useful to link to you on.
Sponsor local events
Many local events need sponsors. If you sponsor an event, you can usually expect a link on the event's website.
Your sponsorship doesn't always have to be in the form of money, sometimes facilities appreciate any help you can provide, for example, as a printer you could offer to print flyers.
Local PR
Local newspapers and news sites are always on the lookout for interesting stories. If you are hosting something interesting, such as an event or grand opening, it is very likely that you will be able to get news coverage about it.
10. Social media
Social media for business is something that is expected these days, but I'm not going to go into why it's essential, but why you should spend some time building your brand on social media platforms:
Reach new people - Through organic or paid advertising on social media, you can reach potential customers you may not have been able to reach before. Establishing authority in a particular area builds brand trust; show people why you are good at what you do
Reconnect with old customers - They won't necessarily use your services again right away, but providing them with informative content and staying on their feeds can mean they'll think of you again when the time comes.
Build your brand - With the way the internet has impacted our browsing interests, the world is our oyster when it comes to shopping. Building your brand and creating an emotional connection with your customers is more important than ever.
Local SEO Benefits - Any social media platform you create is a wonderful, high-quality link back to your website, but, as mentioned above, it's also a great way to reach out to new customers.
Traffic from social media = potential customers - Need we say more?
11. competitors
If a company offers the same service or product as you, they are most likely targeting the same audience. Keeping an eye on what your competitors are doing can not only give you an edge, but also identify potential opportunities for new directions in your marketing strategy.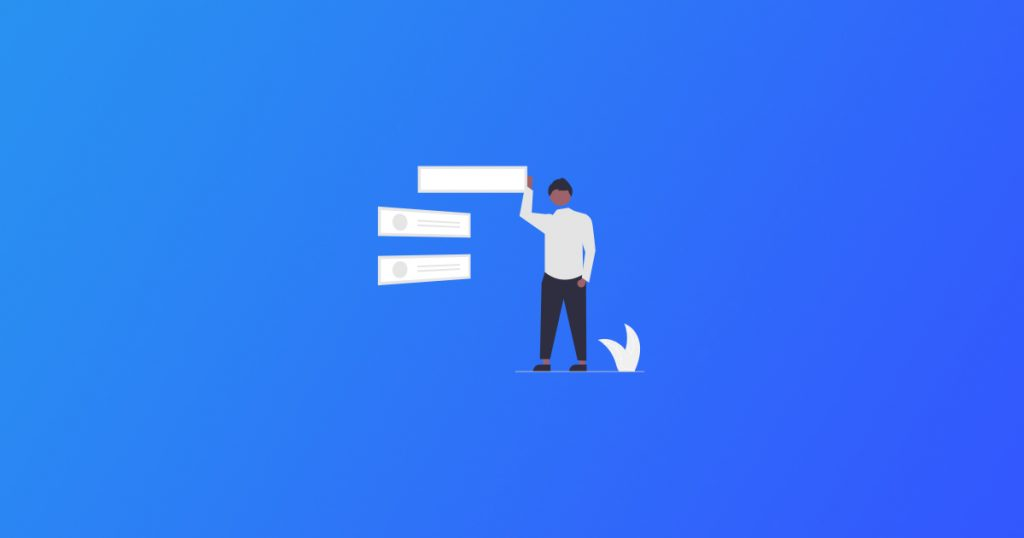 Customer reviews for local SEO
According to Moz's Local Search Ranking Factors study, rating signals play an important role in ranking factors.
It is known that Google takes into account not only Google My Business reviews, but also other third-party sites such as Yelp and Trust Pilot.
12. creation of evaluations
Creating Google reviews is an often overlooked part of a marketing strategy, but it's arguably one of the easiest tasks you can do.
In short, it can be as simple as:
Ask for a rating
Adding a Google rating button to your website
Valuation from other companies
13. control of the evaluations
Whether they are good or bad, reviews are very important when it comes to gaining a customer's trust.
If a customer has a good experience, there is a possibility that they will mention it to some friends. A negative rating, on the other hand, is more likely to draw a larger crowd.
No business owner is happy to receive a negative review, but the way you take note of it makes all the difference - remember to know the context of the complaint. The best thing you can do with a negative review is to take it offline and respond to the review with an option like an email address or phone number to resolve the issue.
Some people may think that responding to positive reviews is a waste of time, because why should they? But if you connect with your customers in every way possible, it can only have positive effects.
If you need even more evidence, Google specifically points out that negative reviews can hurt your business, but responding to all reviews, even negative ones, can help your local SEO efforts.
14. references
From a human perspective, local testimonials on your website are a great way to show a new user an example of your work and its quality. Think of it this way, these customers are basically brand ambassadors and can help you get more potential customers to buy.
From the search engines' perspective, adding reviews from your local customers can help boost your local SEO efforts, as they value the volume and quality of testimonials.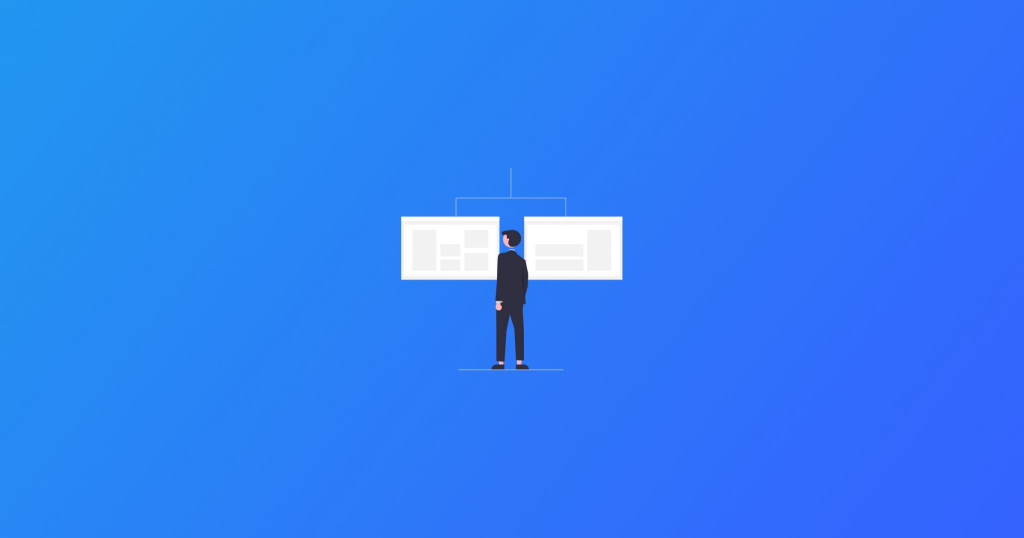 In summary
A strong local SEO strategy offers many advantages. Increased visibility in local search results leads to increased brand awareness, and local SEO can be less costly and competitive overall than national or international SEO. By implementing the steps highlighted in this checklist for local SEO, you will be on your way to local SEO success.
Hopefully this checklist for local SEO was helpful for you. If you have any questions or need further advice, please do not hesitate to contact us.
If you need help with your local SEO, don't hesitate to contact us.