Continuous scrolling on Google: how will it affect SEO?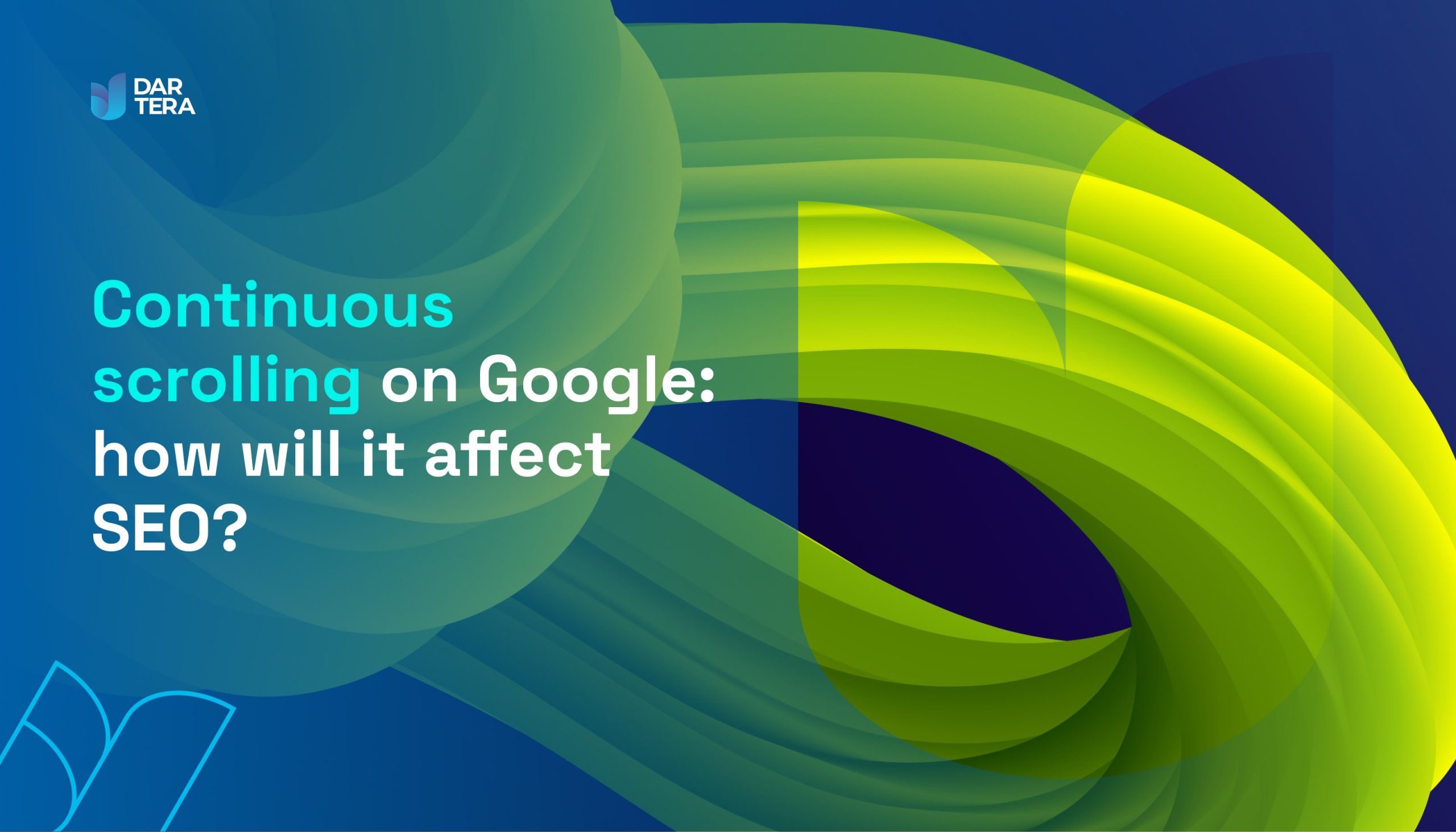 In mid-October 2021, Google began phasing in continuous scrolling for mobile search results for English-language queries in the US. Taking a cue from the user experience on sites like Instagram and Pinterest, where users scroll endlessly through results, continuous scrolling will automatically load results after the first page - the first ten organic results - in mobile SERPs (search engine results pages). According to Google, a searcher can scroll through about four pages of results before getting a "View More" button.
Although adoption is still in its infancy, it is clear that continuous scrolling will have an impact on search engine optimization. First, it blurs the lines between page one and page two (and beyond) results. Few people click on results on page two, partly because they might find what they need on page one, but also because they have been conditioned to view results beyond page one as inferior. Google reasons that searchers do indeed want to explore results beyond the first page. Currently, the average click-through rate (CTR) on page 2 is less than 1%. With continuous scrolling, a search result that may have previously been on page two or three is likely to reach more people. To measure the impact of continuous scrolling on your website, it's valuable to determine if and how CTRs and other engagement metrics change for your mobile audience.
What is less clear at this time is how displaying the results in a continuous scroll will affect the rank of the results. If Google is right and engagement goes beyond what was traditionally found on the first results page, the increase in engagement, which is a ranking factor, will potentially shake up algorithmic rankings, pushing some results further up and others further down. At the very least, by removing the inherent bias in presenting results in a paginated format, users are likely to focus more on the perceived quality of the result than on its position in the SERP.
Optimization for continuous scrolling
Since continuous scrolling places more emphasis on the quality of the search result, from a user's perspective, you need to pay special attention to ensuring that your content is created and optimized to meet a specific need. In other words: Your content should be tailored to a specific search intent for a specific target audience. In this way, you create personalized, high-quality content with the goal of appealing to the audience you want to target (as opposed to creating thin content for content's sake).
In addition, your content must be flawlessly optimized (i.e., meta titles and descriptions must be properly optimized with the target keywords) to capture the attention of your target audience and be considered click-worthy, because again, searchers no longer consider page ranking to be the most important factor in what they click on, but rather the relevance of the content.
Core statements
Overall, continuous scrolling underscores Google's efforts to encourage the creation of relevant, targeted, and engaging content as judged by search engine visitors. It will take some time to see the effects of continuous scrolling, but as always, brands should watch for abnormal changes in search results - up or down - especially for high-value content. If everything works as Google envisions, we expect continuous scrolling to have a positive impact as clicks are distributed more evenly across the first 40 results of mobile search.